Sl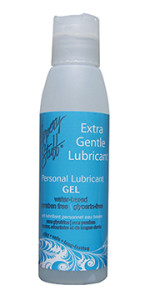 ippery Stuff has 2 exciting new products for you!
First, for those of you who told us our paraben-free gel doesn't work for you, we heard you! We are proud to offer our new Slippery Stuff Extra Gentle Gel Lubricant 4-oz bottle. We developed this formula to give you the same great gel texture you love about our regular Slippery Stuff Paraben Free Gel but with an even milder formula. It's on sale for an introductory rate of $4.99. Click here to check out details and order.
Second, we know you like to try things before buying a big bottle, so we now have samples of our Slippery Stuff Silicone Lube available. Super-silky
and long lasting, as well as water-proof for all your summer adventures,  Click here to order them.